Sierra Jazz Picnic in Nevada City, California's Pioneer Park
to celebrate  the jazz scene of Nevada County.
FREE CONCERT – $20 Suggested Donation

Sunday, June 18, 6-9 PM
Pioneer Park, Nevada City
featuring
John Girton
 Tommy Coster
Iona Swift
Matt Langley
Chris Golden
Tim Bulkley
The program will start with a duo set featuring John Girton on guitar and vocals, and Chris Golden on bass. The second set will feature the Tommy Coster Quartet with Iona Swift on vocals, Chris Golden on Bass, and Tim Bulkley on drums. The third set will feature the Matt Langley quartet with Tommy, Chris,  and Tim, performing selections from Wayne Shorter's Native Dancer. The final set will feature the John Girton Blues Band with John on guitar and vocals and Tommy, Iona, Matt, Chris, and Tim for a great finish to a wonderful day of jazz and blues in the park.
The Sierra Jazz Society was created in 2003 by Bill Douglass & Nora Nausbaum. Dedicated to Jazz education, presentation and promotion in Nevada County and the surrounding areas, the SJS has had a profound effect on the local music scene and we're excited to keep the tradition alive AND honor our former artistic director & founder with this new tradition.
---
Admission to the concert will be FREE but we encourage a donation to support the artists and the mission of the Sierra Jazz Society. Pioneer Park is located at 421 Nimrod Street in Nevada City.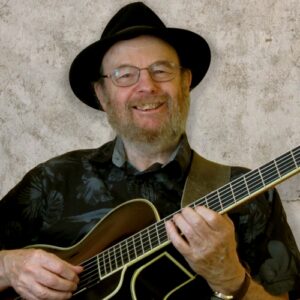 John Girton is well known throughout the world for his work as lead guitarist with the group "Dan Hicks and the Hot Licks." John recorded 3 albums with the group, and also wrote and arranged material for them. He was also featured as guitarist, saxophonist, clarinetist, and occasional mandolinist with the popular vocalist, Maria Muldaur for many years. John is an instrumentalist, vocalist, recording artist, studio musician, and composer. His original songs are a mixture of jazz, swing, blues and folk music, with a bit of humor thrown in for good measure.
www.johngirton.com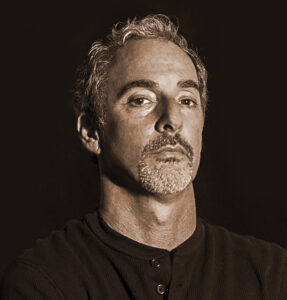 Tommy Coster By the age of 11 years old, Tommy had co-written his first published song with Carlos Santana, titled "Zulu", which was included on Santana's "Moonflower" album in 1977. He was later awarded his first gold album for his exceptional collaboration. After San Francisco, Tommy moved to Boston to study Jazz Composition at Berklee College of Music.
After co-writing and producing several jazz records, Tommy decided to move to Los Angeles to start a new chapter in his musical career. In 1998 Coster scored his first film for Miramax, working with rapper Master P on, "I Got The Hook Up" One year later, Tommy started working with Dr. Dre which resulted in epic proportions. He co-wrote one of the biggest songs in hip hop history with Dr. Dre and Eminem, titled "The Real Slim Shady". This catapulted Tommy into working with several other artists resulting in the sales of over 75 Million records.
Tommy is a 2X Grammy Award Winning writer with several gold and multi platinum awards, including a RIAA Diamond Award, certifying over 10 Million copies sold of the "The Marshall Mathers LP" in the United States alone. Only 150 projects in the history of the music business have ever reached this level of achievement.
A Nevada County local, Iona Swift's vocal style emerges from a rich variety of musical influences including folk, soul, jazz, and Americana. As a young songwriter, she leans into her natural vulnerability and sensitivity with stripped down performances that are usually solo and acoustic—just her and her guitar. She is absolutely thrilled to try something different and contribute to this outstanding ensemble.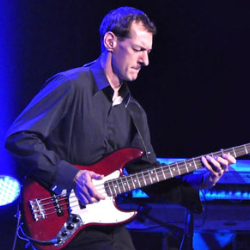 Chris Golden – Bass
Chris Golden was born in Cleveland Ohio and raised in Eugene Oregon. The youngest member of a musical family, he enjoyed listening to his older brothers, sisters and mother play the piano, guitar, sing and play drums from a very early age. He began music lessons on piano at age 7 and also took an interest in playing drums soon after. By age 10 Chris had decided to take lessons on upright bass and received classical training until age 15 when he switched to playing the electric bass. Through his teenage years, Chris played in rock, r&b, reggae and jazz groups around town (including a top 40 cover band with his two brothers) until arriving at the Berklee College of Music in Boston. Here he received a scholarship award and earned his bachelor of music degree in bass performance with additional advanced studies in jazz composition.
After attending college Chris spent several more years in Boston touring the Eastern United States and playing gigs around town as well as giving private instruction, until eventually moving to Los Angeles. It was here among the music scene in Hollywood that Chris' carreer as a professional musician really began to take off. Chris can be heard performing on both electric and upright bass on several platinum and gold albums with such artists as Carly Simon, Engelbert Humperdinck and Art Garfunkel, as well as on the title track of Rod Stewart's grammy-award-winning album "Stardust." He has also done numerous TV show appearances, tours and has co-written a song entitled "Gemini" (with Guitarist Brian Kahanek) which is featured on the video game guitar hero II.
Tim Bulkley – Drums
Tim is known for a musical, intuitive approach to drumming.  He grew up taking piano lessons, taking art classes, singing in choirs & studying the drums.  His professional career as a musician started early and has stayed a constant for over 25 years. He has played and recorded with artists including Dayna Stephens, Michelle Amador, Goh Nakamura, Evan Francis, Anton Schwartz, The Invisible Cities, John Lester, Postmodern Jukebox, Adam Platt, Stacey Kent, Boz Scaggs, Peter Bernstein, Telepathy, Wil Blades, Dandelion Dance Company and BodyVox Dance.  Tim spent the years of 2006 – 2017 living and working in Brooklyn NY & 2000 – 2006 living and working in San Francisco CA.  Both have informed and inspired how Tim plays music & makes art.  Tim began making visual art in 2008 [ after a long hiatus since high school ] and has enjoyed exploring & growing there as well.  He has sold works to several individuals since.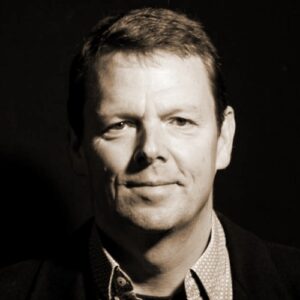 Saxophonist Matt Langley relocated to Nevada City from southern Maine. Though he studied briefly with Lou Marini, David Baker, Ted Dunbar, and Stan Strickland, most of Matt's education has come on the bandstand. He has recorded extensively with the Charlie Kolhlhase Quintet, his own group Color, with pianist Pandelis Karayorgis' group System of 5, and with Mike Effenberger's weirdturnpro. Mr. Langley has also shared the stage or recording studio with Ron Carter, Richie Cole, Fred Hersch, John Medeski, Billy Martin, Chris Wood, Matt Wilson, Tiger Okoshi, Roswell Rudd, Dave Douglas and many others.