A Jazz picnic in Nevada City's Pioneer Park to celebrate
Bill Douglass' & Nora Nausbaum's contribution to
the Jazz Scene of Nevada County.
FREE CONCERT – $20 Suggested Donation
Sunday, August 1, 6-8 PM
Pioneer Park, Nevada City
featuring
Bill Douglass
Nora Nausbaum
Clairdee
Beth Duncan
Ruth Davies
Ken French
John Girton
David Clouse
Dave Tidball
Kit Bailey
Jason Wilkins
Matt Langley
The Sierra Jazz Society was created in 2003 by Bill Douglass & Nora Nausbaum. Dedicated to Jazz education, presentation and promotion in Nevada County and the surrounding areas, the SJS has had a profound effect on the local music scene and we're excited to keep the tradition alive AND honor our former artistic director & founder with this new tradition
Admission to the concert will be FREE but we encourage a donation to support the artists and the mission of the Sierra Jazz Society. Pioneer Park is located at 421 Nimrod Street in Nevada City.
Bill Douglass grew up in Nevada County and made a name for himself on the San Francisco music scene.  In a career spanning decades, Bill played with many of the jazz greats including Marian McPartland, Mose Allison, Bobby McFerrin, and Tom Waits, among many others.  Bill has recorded over 100 albums and performed on many film and TV scores including The Black Stallion, Disney's Never Cry Wolf, 1,000 Pieces of Gold, and National Geographic Specials.
After completing her masters in Music at Boston's New England Conservatory Nora Nausbaum taught at Northern Michigan University and Arkansas State University at Jonesboro. Nora is currently performing with the Amaryllis Trio and is active in the  jazz community while maintaining her private teaching practice.
Clairdee has collaborated with some of America's most celebrated jazz masters.  Soulful, swinging, stylish, and with a gift for immediate rapport with her audience.  San Francisco-based jazz singer Clairdee embodies the tradition's twinned legacy of standing for social justice with glamor and guts. "In the tradition of all great vocalists," said legendary vocalist Nancy Wilson, Clairdee "infuses each song with her own unique style while always remaining true to the song itself." Her latest album, A Love Letter to Lena, is a deeply personal celebration of the iconic star Lena Horne.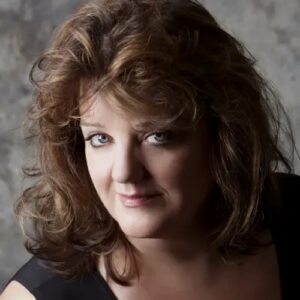 Beth Duncan's first recording, 'Orange Colored Sky' established Beth as one of Northern California's leading jazz vocalists and her 2012 follow-up 'Comes the Fall' debuted on the national radio at #26 right below Diana Krall, brought her international recognition, and won an Independent Music Award.  More than her beautiful voice, Beth's vocal interpretations maintain a strong undercurrent of love for life and joyful celebration for her art.
Bassist Ruth Davies' discography includes several platinum and Grammy-winning CDs with jazz and blues greats.  Ruth got her start with blues legend Charles Brown and has performed and recorded with Van Morrison, Bonnie Raitt, John Lee Hooker, Etta James, Maria Muldaur, Keb' Mo, Jimmy Witherspoon, Vassar Clements, Toots Thielemans, Ernie Watts, Jackie Ryan, and Ramblin' Jack Elliott, among many others. Ruth currently plays with Elvin Bishop.
Pianist Ken French has been performing jazz piano professionally for many decades on the San Francisco scene and as far a field as Japan and the Atlantic seaboard. A compelling soloist, thoughtful accompanist, dynamic ensemble leader, and sought after arranger, Ken is a very busy man as in addition to being accompanist, arranger and musical director with Clairdee,
www.triobzf.com/French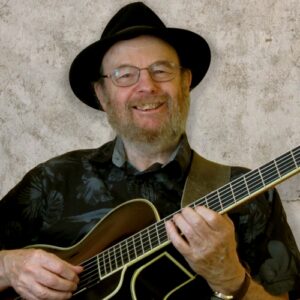 John Girton is well known throughout the world for his work as lead guitarist with the group "Dan Hicks and the Hot Licks." John recorded 3 albums with the group, and also wrote and arranged material for them. He was also featured as guitarist, saxophonist, clarinetist, and occasional mandolinist with the popular vocalist, Maria Muldaur for many years.  John is an instrumentalist, vocalist, recording artist, studio musician, and composer. His original songs are a mixture of jazz, swing, blues and folk music, with a bit of humor thrown in for good measure.
www.johngirton.com
Kit Bailey loves rhythm. Initially drumming in a Scottish bagpipe band at age 11, he subsequently joined school wind ensembles, theater- and ballet pit-orchestras, and symphonic groups, performing with the San Luis Obispo Symphony, Newark-Fremont Philharmonic Society, Santa Barbara Symphony, Music in the Mountains, InConcert Sierra, and Sierra Stages. Drum set being the instrument of choice for big bands, jazz combos, and the occasional rock group, Kit (his nickname long before he could play one) finally got to sit down to play. When he moved in 1988 to Nevada County, with its thriving Congolese and West African dance communities, he was inspired to look "upstream" into African drumming's influence on North American music (of all varieties), Brazilian percussion, Afro-Caribbean drumming, and even many of the rhythms he first discovered in that bagpipe band. Anyone can play percussion, and every time we play any instrument, we go deeper—endlessly, it seems. Kit looks forward to resuming performing and teaching again, post-pandemic.
David Clouse began his career playing with Ron Crotty from the Dave Brubeck Quartet and Terrell Eaton from Bonnie Raitt, and spent several years teaching, playing, and touring through-out the United States.  Since 2012 David has been living in Nevada County and performs extensively with a long list of people that includes Bill Douglass, Achilles Wheel, Ralph Hammer (from Stevie Wonder), and Dream and the Dreamer, among others.
UC Irvine graduate and Claire Trevor Scholarship recipient,
Jason Wilkins
earned his contrabass performance BA after the first ever perfect score on the jazz final exam. Wilkins studied with Coltrane's favorite bassist, Dr. Art Davis and received the first Better Advantages for Students and Society (B.A.S.S.) scholarship that Dr. Davis created. Additional studies with Patrick putter Smith and Darek Oles. Jason's versatile resume includes shows with the rock band "Signs of Life", the Bently Brothers largest outdoor three ring circus, and "Three Blind Mice", the house band of the House of Blues in Anaheim. Jason's has performed with the orchestras of the University of California Irvine, Orange Coast College and the Saddleback symphonic orchestra. He has also worked with the big band 2000. Jason has led his own jazz group The Jason Wilkins group.
Saxophonist and clarinetist Dave Tidball was born in Wales, became active in the London jazz scene in the 1970's, including recording two albums and touring with British jazz fusion pioneers Turning Point. He has performed in a wide variety of settings, notably the trio Threedom, with bassist Bill Douglass and drummer Robert Kaufman, the sextet Triceratops, and singer Paula West's quintet, recording CD's with each. Also featured soloist on the albums of Vivian Sayles, Tony Adamo, Benny Watson and Peter Zak.
He teaches instrumental music for the Oakland Unified School District, directing band programs in three elementary schools.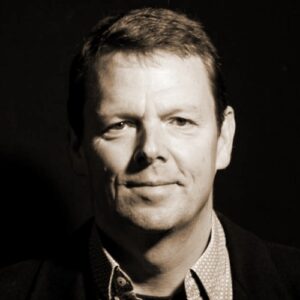 Saxophonist Matt Langley recently relocated to Nevada City from southern Maine. Though he studied briefly with Lou Marini, David Baker, Ted Dunbar, and Stan Strickland, most of Matt's education has come on the bandstand. He has recorded extensively with the Charlie Kolhlhase Quintet, his own group Color, with pianist Pandelis Karayorgis' group System of 5, and with Mike Effenberger's weirdturnpro. Mr. Langley has also shared the stage or recording studio with Ron Carter, Richie Cole, Fred Hersch, John Medeski, Billy Martin, Chris Wood, Matt Wilson, Tiger Okoshi, Roswell Rudd, Dave Douglas and many others.